Health & nursing assistant
Location of the training provider
Hamburg
Type of training/education
Dual training: Academic and practical
SPECIALS
960 theoretical and 500 practical hours as well as 2,240 practical hours within the training organisation.
Training allowance
A training wage is paid that increases for each year of training.
What are my activities in this job?
Health and nursing assistants support those who are ill or otherwise require basic care (e.g. showers), and also support them with medical treatment (e.g. medications, bandages). They work under the guidance of a nursing professional.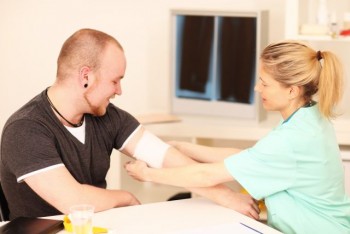 QUALIFICATION: Health & nursing assistant
Where can I work?
Health and nursing assistants can work in various institutions such as retirement homes, nursing homes, daytime care centres and outpatient care services as well as in hospitals and assisted care facilities.
What requirements must I meet?
No school leaving certificate is required
General health suitability
Qualities such as patience, empathy, responsibility and teamwork are beneficial
How much will the training cost?
There are no costs.
Do you want to know more?