TIPS & News
around the
Health sector
News & Interesting
---
The health sector is an attractive and sustainable labour market. If you want to work here, there are numerous training occupations and courses of study. Many professions have one thing in common, they work closely with people. But the health sector also offers extensive opportunities for those who prefer to deal with administration and economic aspects.
Working in the health sector brings with it a number of advantages. In addition to the sector's resilience to crises caused by an ageing society and pandemics that are likely to occur more frequently in the future, a profession in this field is often accompanied by a high level of social recognition. Moreover, many professions in the health industry are paid above average. In addition, at the end of the day one usually has the good feeling of having helped and of doing meaningful work.
Due to demographic change, a growing metropolis like the Hanseatic City of Hamburg in particular faces the challenge of providing its population with a dignified life, both medically and socially. This is only possible with well-trained specialist staff. The range of training opportunities in the health care industry is not immediately apparent to everyone. Questions also arise such as: What are the prerequisites for certain professions? What is the scope of the respective training? What are the possible costs?
This information portal aims to provide answers to these questions. In addition, you will also find further tips and information on the topic of training and studying in Hamburg.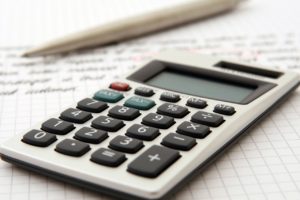 BAföG-Calculator How much is my BAföG grant likely to be? You can calculate it here! With the help of this calculator, you can calculate your […]